Kirintec specialise in the design and production of Innovative technology solutions for CEMA (Cyber and Electromagnetic Activities), Counter-IED and Counter-UAS. We engineer and deliver battle proven capabilities across the world.
UNDERSTAND
INNOVATE
PROTECT
At Kirintec we support our customers to better compete with their adversaries threats in this era of persistent competition
Kirintec understand the challenges and innovate solutions supporting our customers that operate in the threat environment. As a company we use our knowledge and experience, along with our in-depth understanding of threat, to provide cutting edge technologies. Kirintec is committed to support our customers for their requirements; today and in the future.
We ensure all our equipment and technology, in all domains, work together.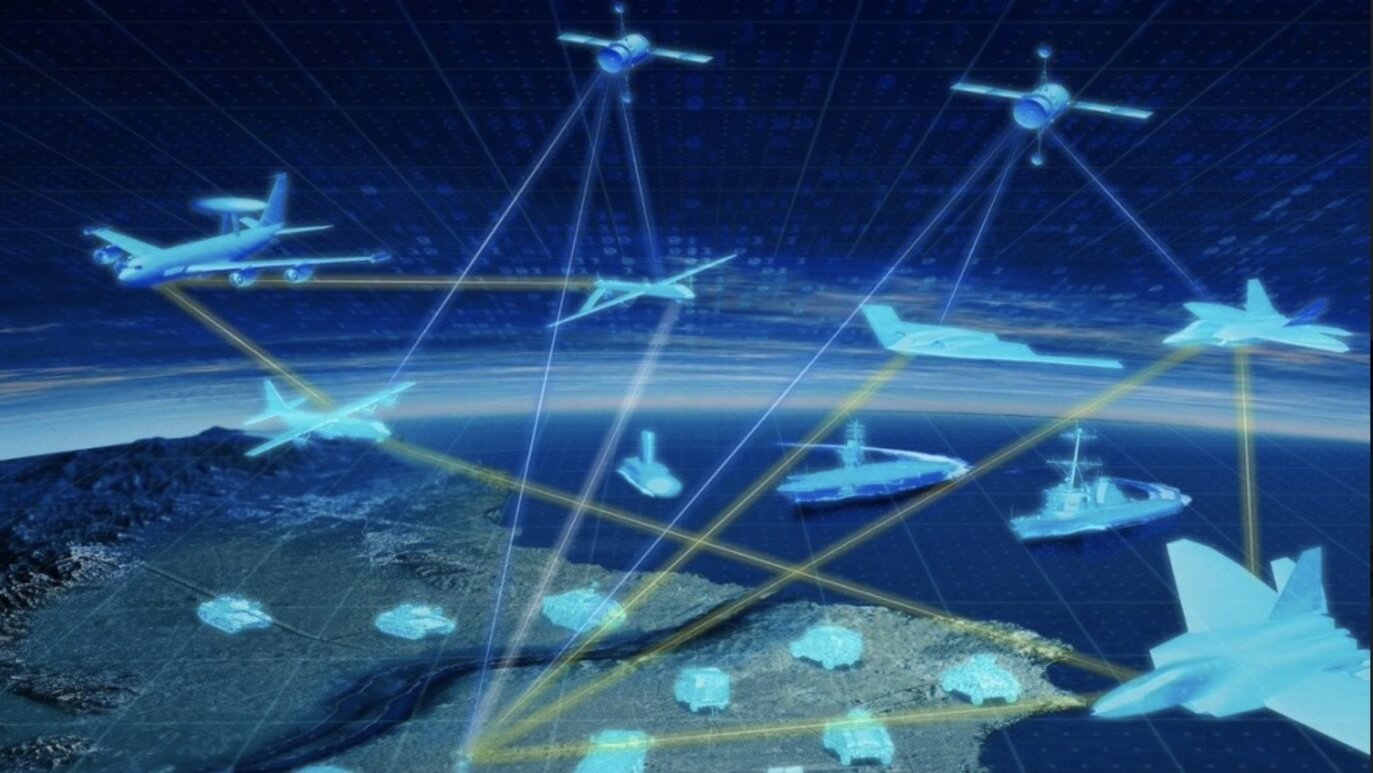 UNDERSTAND
Kirintec ensure that all our equipment & technology, in all domains, work together
Kirintec understand the global threat landscape is broader and more complex than ever before and our adversaries are becoming better at integrating these domains into their capabilities. As a solution and capability provider, Kirintec ensure we are future proofed for the advancement of the technological warfare and we believe we are meeting the challenges head on.
Kirintec specialise in the design and production of innovative technology solutions for CEMA (Cyber and Electromagnetic Activities), Counter-IED and Counter-UAS. We have embraced the Open Standards and shared architecture approach and this is the cornerstone of our product range. Kirintec utilise open standards, designed to be openly accessible and usable by anyone, which provides users with the necessary components to rapidly integrate ISR capabilities.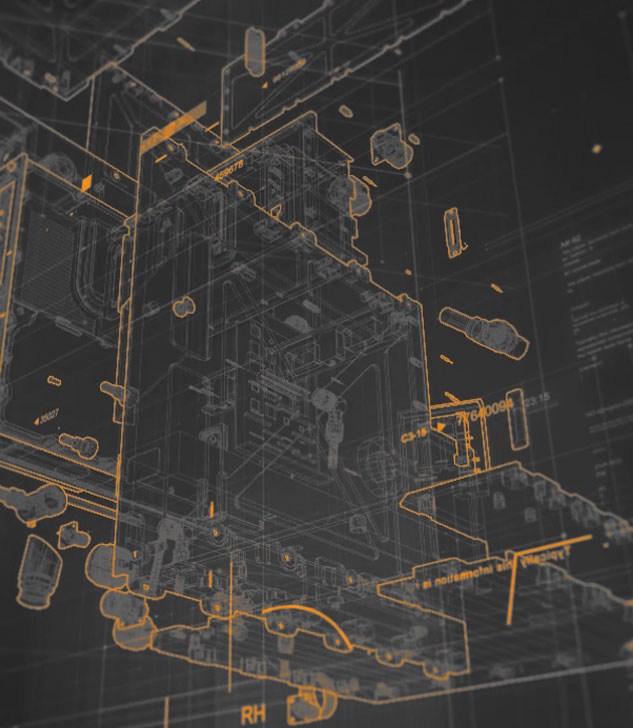 INNOVATE
There is always a need to innovate and exploit emerging science and technology.
Technology remains an essential element of future conflict and a driver of change. Maintaining the technological advantage is our winning strategy. Kirintec's success is based on a reactive and agile approach with innovation at the core of the business. We pride ourselves on developing new services and products in the marketplace which are completely aligned to our customer requirements. The development of novel and innovative responses to our customers' challenges provides evergreen solutions, in both hardware and software, and allows Kiritnec maintain the advantage.
Artificial Intelligence (AI) and Machine Learning (ML)Artificial Intelligence (AI) / Machine Learning (ML) are technologies which are continuously unleashing new machine-based capabilities on every market sector.
Kirintec have developed an AI/ML specialist cell which focuses on innovative ways to apply the capability of the state-of-the-art learning frameworks to our technology domain. We focus on using AI/ML to provide operational and decision advantages to the users of our systems whilst optimising the deployment of trained models into Size, Weight and Power constrained environments.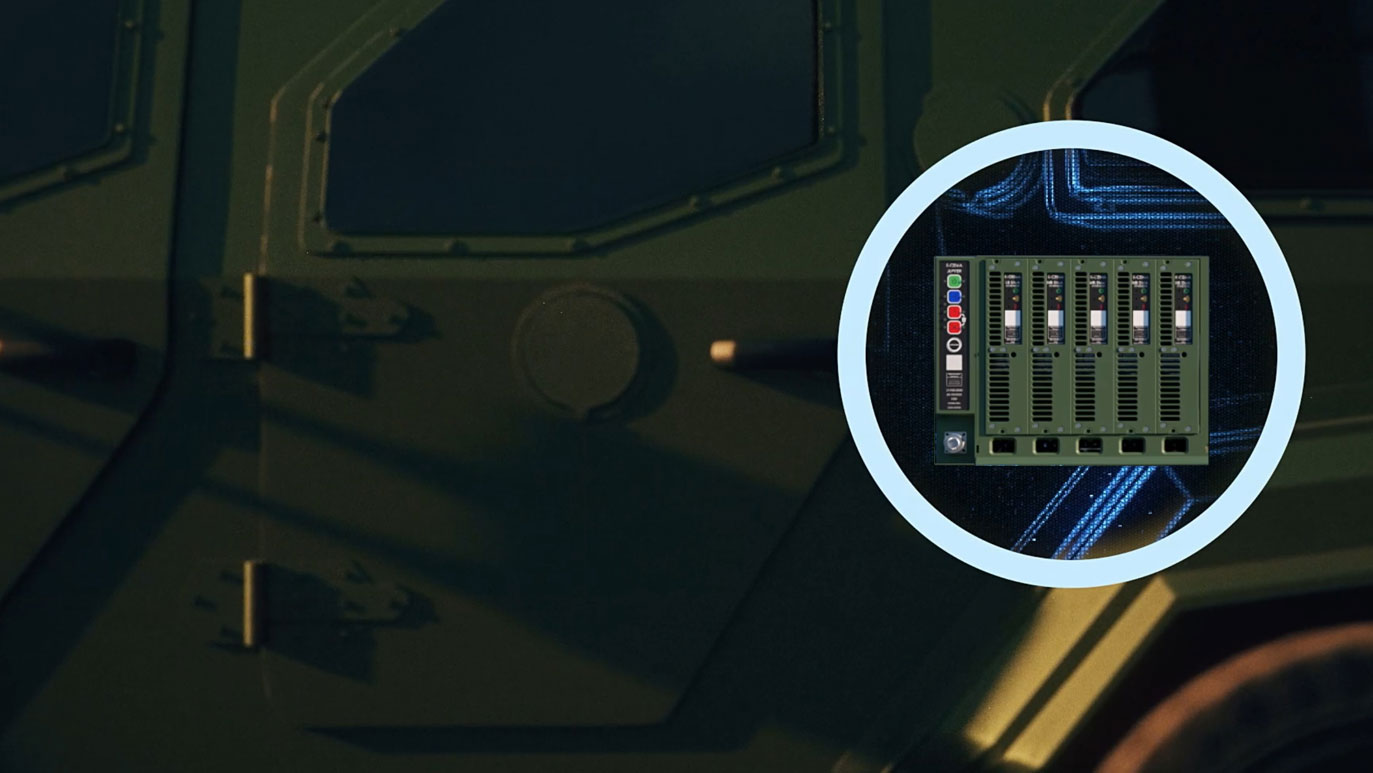 PROTECT
Mission essential capability with mission critical applications
Kirintec's product range is based on:
Customer requirements – UNDERSTAND
Developing appropriate solutions – INNOVATE
Relevant and adaptable – PROTECT
Full Spectrum operations demand a more adaptable multi-level capability to defeat the threat of multiple courses of action. Kirintec develop and provide capabilities to degrade confidence and understanding of an adversary's capabilities.
PRODUCT PORTFOLIO
Your use of this site means that you accept these terms and conditions as they applied on the date of your first visit, and that you agree to abide by them.
We recommend you are familiar with our terms
Please read through our:
• Terms and Conditions
• Email disclaimer
• Privacy Policy
• and Cookies Policy carefully.
They lay out our legal requirements as the owner of this website and yours as the visitor of this site. We advise that you check back regularly, as we reserve the right to update them at any time.
Law
These terms and conditions are governed by the laws of England and Wales, which are governed by UK contract law and regulatory controls.
Any dispute arising from these terms and conditions, or from your use of this website, shall be subject to the exclusive jurisdiction of English and Welsh courts.
You agree to use this site for lawful purposes only. You do so in a manner that does not restrict, inhibit or infringe the use and enjoyment of this site by any third party, or otherwise infringe on the rights of any third party.
Definitions
"Kirintec" means "Kirintec Ltd", a registered under Company No. 6699502 and with registered offices at Ross on Wye, Herefordshire, HR9 5PB
"Website" means "www.kirintec.com" and any of the pages contained on that domain
"You", "your" and "yours" means the person or persons accessing the website
"We", "us" and "our" means us and our organisation only
"Material" means any information such as: text, photographs, graphics, trademarks, logos, links, programming code, data or any other material published, contained or available on this website.
Material on this site
The material published on this site is made available to you for informational purposes only. We do not make any warranties to the accuracy or reliability of any material published on this site. You rely on it at your own risk. However, we may make changes to the material on this website at any time, without giving notice.
Material on this website may contain errors, typographical or otherwise, and it may be out of date. We make no commitment to update this material and it is not intended to as professional advice.
We and any other third parties referred to on this website can assume no responsibility for how you use the information provided on the website.
Similarly our photographs are used for illustrative purposes, so if you order please bear this in mind.
We reserve the right to upgrade or amend our products, without necessarily reflecting the change in our marketing material. However rest assured we always have your interests at heart; we strive to offer you the best we can in terms of safety and reliability. With this in mind, a change would always be as a result of this and we strive to inform any customer of this.
REBUS* Please note that US Sales are restricted to the Federal Government only.
Liability
Neither we, nor any other party involved in creating, producing, maintaining or delivering the website accept liability for:
any amount or kind of loss or damage (including without limitation any direct, indirect, punitive or consequential loss or damage)
any loss of income, profits, goodwill, data, contracts, use of money, or loss or damages arising from or connected in any way to business interruption
Whether in tort (including without limitation negligence, contract or otherwise) in connection with your use, inability to use or the results of use of the website, any websites linked to the website or the material on such websites.
Also, this includes, but is not limited to:
loss or damage due to viruses that may infect your computer equipment, software, data or other property
any other such loss or damages that arise on account of your access to, use of, or browsing the website. Similarly from you downloading any material from the website or any websites linked to the website.
If using our website results in the need for servicing, repair or correction of your equipment, software or data p-then you assume all costs of this.
Nothing in these Terms and Conditions shall exclude or limit our liability for death or personal injury caused by negligence (as such term is defined by the Unfair Contract Terms Act 1977), fraud, or misrepresentation as to a fundamental matter.
Copyright information
All trademarks, logos, graphics, images, photographs, videos, animations, text and software used on this site remain our intellectual property.
You many only display, print, reproduce and use this material for your personal use only.
Without our prior written consent, you may not otherwise retrieve, use, display, copy, modify, print, sell, hire, download or reverse engineer such content.
Links leading off this site
Where we provide links to other sites, we do so for information purposes only.
We have not verified the content of any such websites as they are beyond our reasonable control. We are not responsible for the material published on any other websites, pages, documents or other resources linked to by our website or social media accounts.
You choose to follow links to other websites at your own risk. Be aware, that it is your responsibility to take protective measures to guard against viruses, destructive elements or upsetting material on other websites.
Linking to our site
We welcome links to this website and to the material and information hosted on these pages.
You do not have to ask our permission to link to this website. However. we reserve the right to use Google's Disavow Links tool, which asks Google to ignore any links to our site that we consider to be inappropriate, spammy, low-quality or which will otherwise damage our ranking and reputation.
Website access
We try to ensure that this website is available 24 hours a day, 7 days a week. Kirintec cannot guarantee 100% uptime.
Our organisation shall not be liable if, for any reason, the website is unavailable at any time, for any period of time, as system failure, maintenance, repair and other reasons beyond our control may cause the website to be suspended without notice.
Website users
This website has been built complying with UK laws and international accessibility standards. We cannot guarantee that any material contained on it will be in compliance with or appropriate for use in other countries and jurisdictions.
Any contributions to our website must not:
• deceive
• contain any material which is defamatory, obscene, offensive, inflammatory, sexually explicit, or threatening
• promote any violence or discrimination based on the race, sex, gender, religion, nationality, disability, sexual orientation or age of any person
• impersonate any person
• misrepresent your identity or your affiliation with any person, organisation or regulatory body in such a way as to mislead readers of your contributions to this website.
Failure to comply with these terms
Any breach of these terms or failure to comply with them may result any of the following actions:
• immediate, delayed, temporary or permanent withdrawal of your right to use this website
• removing content uploaded to forums or our website either immediately
• issuing a warning against you
• disclosing information to law enforcement authorities, we reasonably feel is necessary.
We exclude liability for actions taken in response to breaches of this acceptable use policy. This list of actions is not exclusive, and we may take other actions that we deem to be appropriate.
Our email disclaimer
(Relating to what you find on the bottom of corporate emails sent by Kirintec Ltd.). Email messages sent are intended solely for the addressee. To this effect the message, its' contents (including message and attachment) are to be regarded as confidential.
If you have received our message in error, we apologise and please destroy it immediately. Meanwhile, you should not disclose the message and/or the information it contains or has attached to any other person, nor make any other copies. To the extent permitted by law, Kirintec Limited does not accept or assume any liability, responsibility or duty of care for any reliance on the email by anyone, other than the intended recipient to the extent agreed in the relevant contract for the matter to which the email relates to (if any).
You may not reproduce any items, unless you have written permission. Please note that the property of Kirintec Ltd* includes:
• all images
• illustrations
• files
• and/or media attached in the sent email.
Data shared with you
Information is available on this website and we provide it as much as possible as a hard copy via catalogues, brochures, datasheets or similar. On occasions we will use transfer sites and/or upload details on a USB stick/card on request.
Kirintec does not accept responsibility for the unintentional transfer of data – malicious or otherwise. The end user is recommended to perform anti-virus and malware checks of all USB and removable data.
Privacy and data protection
For further information about how we do this, please read through our Privacy Policy and information about the cookies we use on this site. Protecting your privacy is important to us.
Compliance with disability discrimination legislation
This site strives to comply with the Equality Act 2010.
Kirintec aims to meet with the Website Accessibility Initiative (WAI) guidelines. The World Wide Web Consortium (W3C) publishes these; they are a consortium of 385 organisations, who advise and educate on internet technology standards.
If you feel that this site is not accessible, or have trouble using it, please let us know immediately. Thereafter, we can then seek to rectify the problem. Finally, you can also report any website with accessibility issues to Fix the Web, a site that works to improve internet accessibility for disabled users.
*Kirintec Limited (Ltd.), Ross-on-Wye, HR9 5PB is registered in England and Wales.
Company number 6699502
Data Protection Act 1998 (DPA) EU General Data Protection Regulation 2018 GDPR
KIRINTEC is a registered company with the Information Commissioners Office
Policy Objective
To collect and use personal information fairly and transparently by proving access to personal data retained and provide greater choice and control over how it is used, you agree that we may collect, store and use it (a) in order to perform our contractual obligations to you, (b) based on our legitimate interest for processing (i.e. for internal administrative purposes or for the detection or prevention of crime) or (c) based on your consent, which you may withdraw at any time.
What personal data is collected, how its retained and how its processed:
KIRINTEC Ltd are responsible for data collection, manual processing, and the protection of personal information and will make information available to its data subjects (the individuals whom the data relates to) on request, so far as practicable or when legally obliged to do so.
What personal information is being collected:
KIRINTEC Ltd will collect and retain the following information:
• Company name
• Contact names
• Contact address
• Telephone number
• Contact email address
• Project related information to provide products or services
• The industry sector
Request for Consent:
The European Union General Data Regulation (GDPR), regulated by the Information Commissioners Office sets a high standard for consent. Consent means offering people genuine choice and control over how organisations use data. Consent requires a positive opt-in and not any other method of consent by default.
KIRINTEC Ltd wants to keep its clients/customers informed of products and services .To do that KIRINTEC Ltd needs to ask for your consent to process your contact information to communicate with you through both normal communication and marketing means.
If following consent KIRINTEC Ltd do not contact you are promoting its products or services for a period greater than twenty four months your consent will need to be re-sought.
You have the right to request KIRINTEC Ltd to remove your personal data by withdrawing consent. You can withdraw consent in part or in full.
Who collects the personal information:
On the permission of the subject all employees of KIRINTEC Ltd collect information detailed above as and when required.
How Kirintec collect information:
To the extent permissible under applicable law, Kirintec collect information about you and any other party whose details you provide to us when you:
Place an enquiry on our website, or contact Kirintec regarding our products and services; this may include your name (including business name), address, contact (including telephone number and email address) and payment details;
Complete online forms (including call back requests), take part in surveys, post on our message boards, post any blogs, download information on our website or within our service;
Interact with us using social media
Provide your contact details to us when registering to use or accessing any websites, applications or services we make available or when you update those details;
Contact us offline, for example by telephone, SMS, Fax, Email or post
Kirintec will also collect your information where you partially complete and/or abandon any information entered into our website and/or other online forms. Kirintec may use this information to contact you to remind you to complete any outstanding details.
Kirintec also collect information from your devices (including mobile devices) and applications you or your users use to access and use any of our websites, applications or services (for example we may collect the device identification number and type, location information and connection information such as statistics on your page views, traffic to and from the sites, referral URL, ad data, your IP address, your browsing history and your web log information) and we will ask for our permission before we do so.
If you intend giving Kirintec personal information about someone else, you are responsible for ensuring that you comply with any obligation and consent obligations under applicable data protection laws. In so far as required by applicable data protection laws, you must ensure that beforehand you have their explicit consent to do so and that you explain to then how Kirintec collect, use, disclose and retain their personal information or direct them to read our Privacy Policy.
How Kirintec use your information
To the extent permissible under applicable law, Kirintec use your information to:
• Provide any information and services that you have requested
• Compare information for accuracy
• Provide, maintain, protect and improve any products, services and information that you have requested from us;
• Manage and administer your use of services you have asked Kirintec to provide;
• Manage our relationship with you
• Monitor, measure, improve and protect our content, website, applications and services to provide an enhanced user experience for you
• Provide you with information that Kirintec are required to send you to comply
with our regulatory or legal obligations;
• Detect, prevent, investigate or remediate, crime, illegal or prohibited activities
or to otherwise protect our legal rights (including liaison with regulators and law enforcement agencies for these purposes)
• Contact you to see if you would like to take part in any customer research Kirintec may undertake for example (feedback on your use of our products and services)
• To monitor, carry out statistical, analysis and benchmarking, provided that in such circumstances it is on aggregated basis which will not be linked back to you
• Deliver targeted advertising, marketing (including in-product messaging), or information to you which may be useful to you, based on your use of our products and services
• Check specific information from your device or systems directly relevant to your use of the websites, applications or services against our records to make sure the websites, applications or services are being used in accordance with our agreements and to troubleshoot problems
• Obtain information relating to any technical errors or other issues with our website, applications and services
• Collect information about how you use the functions of the features of our website, applications and services
• Gather statistical information about the operating system and environment from which you access our applications or services
Kirintec may monitor and record our communications with you, including e-mails and phone conversations. Information which Kirintec collects may then be used for training purposes, quality assurance, to record details about our website, applications and services you engage with us,
ask us about, and in order to meet legal and regulatory obligations.
Your information and your rights:
To view your personal information retained by KIRINTEC Ltd, you should contact us and the information will be provided within one month of the request.
You are entitled to request any personal contact information be rectified it is inaccurate or incomplete. Any request must be written and addressed to the Deputy Managing Director KIRINTEC Ltd and a response will be provided within one month of receipt as long as the request is clear in the information being sought. Should further clarification be necessary this will be sought from you and once Kirintec has a clear request the one-month limit will commence.
The right to erasure does not provide an absolute 'right to be forgotten'. You have a right to have personal data erased to prevent it being processed when you withdraw consent. You can withdraw consent in part or in full. To make a request to withdraw consent please contact the Managing Director KIRINTEC Ltd.
Who will your personal data be shared with:
KIRINTEC Ltd will not share or impart any personal information to any third party for processing or profiling or for any other use unless we have your consent or are legally obliged to do so.
How is my personal information protected:
Kirintec will keep your information secure by taking appropriate technical and
organisational measures against its unauthorised or unlawful processing and against
its accidental loss, destruction or damage. Kirintec will do its best to protect your
personal information, but cannot guarantee the security of your information which is transmitted to our website, applications or services or to other website, applications and services via an internet or similar connection.
How long will my personal information be retained:
Information is held for the duration of a business solvency until it ceases to trade, or a request is made to withdraw consent in part or in full.
KIRINTEC Ltd reserves the right to terminate any agreement to support if any request of change or amendment to information limits, impairs or prevents its ability to provide an appropriate
And adequate standard of service using our existing systems and procedures
going forward.
Changes to our privacy policy
Kirintec may change our Privacy Policy from time to time. However, Kirintec will not reduce your rights under the Privacy Policy. Kirintec will always update this Privacy Policy on our website showing the current effective date
CCTV at KIRINTEC Ltd at Walter Scott House, Ross on Wye, Old Gloucester Road HR9 5PB
CCTV footage is recorded for building security. Senior Management or delegated staff members are the only people who has access to the CCTV footage detailed above. No other person will be granted access to any footage except lawful representation in the case of a breach of security to assist in identifying a perpetrator.
The Information Commissioners Office regulates the use of CCTV footage because it involves the processing of personal information capturing and/or recording images of identifiable individuals. Because CCTV is covered by the Data Protection Act and GDPR, you have the right to see information held about you, including CCTV images which give away information about you (such as your car number plate) if necessary some areas will be blocked out to secure the privacy of other individuals that may been seen. A Subject Access Request will be required for consideration to view any footage and if authorised will be supplied on a DVD unencrypted and will therefore be required to be signed for and collected in person.
The Deputy Managing Director at KIRINTEC Ltd is responsible for CCTV footage, deciding what is recorded, how images should be used and who they should be disclosed to.
Statement of Transparency and fairness:
KIRINTEC Ltd regard the personal information collected when manually processed with a business purpose or purchasing history to be fair to retain and necessary for the specific action or business of marketing and promoting its product and services. The information is protected, it's not shared with any third parties, its not used for any form or automated processing or decision making and is used in a way that people would reasonable expect.
Its assumed that collecting and retaining this basic information will cause no justified adverse effect on businesses or individuals concerned and is therefore not likely to cause objection or complaint. In the event it does, please contact the Managing Director who will exercise your right to withdraw consent. In circumstances you deem appropriate, you can exercise your right to lodge a complaint with the appropriate supervisory body the Information Commissioner's Office..
2nd May 2018
• You consent to our use of cookies
• We recommend you read the information below and our Privacy Policy
• This forms part of the contract that make up our website Terms and Conditions – please read
• Our cookies policy may change at any time, so please check back regularly
What is a cookie?
A cookie is a small file of letters and numbers, which is 'saved' by a website directly to your computer or mobile device. This is used to record specific pieces of information. Cookies often include an anonymised unique identifier. Without revealing your personal information, data is distinguished as coming from a separate place to other data. When you visit a website, it asks permission to store a cookie in the cookies section of your hard drive. Please be aware restricting cookies on the Kirintec website may have an impact on the functionality of our website.
Widely used on the internet, cookies help make websites work:
This is so websites function more efficiently, or to provide information about your site usage (to the site owner or other third parties). For example:
When adding items to a 'shopping basket', a cookie allows the website to remember items bought
Or, if you log in to a website, a cookie may recognise you later on, so you don't have to put in your password again.
Examples of how we use cookies at Kirintec:
To improve the way our website works
Review our site functionality via third-party cookies* set by Google Analytics
Improve our online marketing, using Cookies built by Facebook and by Google AdWords
Different types:
• Session cookies: stored on a particular website, but only for the visit duration
• Persistent cookies: may be stored in the 'cookie file' of your browser for longer periods of time. They may not necessarily disappear straight away. Instead, you may need to clear your browser's cache manually, depending on the lifetime of the specific cookie
• Third-party cookies: associated with a different domain or website than the one visited. On this site, we use third-party cookies built by Google to enable website analytics. However, as our site is not on the Google domain, this makes theirs an example of third-party cookies.
Google Analytics
The Google Analytics cookie will recognise and count the number of people who visit our site, It also provides other information such as:
how long visitors stay
where they move to on our site
and what pages receive the most visits
We cannot directly control Google cookie behaviour. This is because it is a third party cookie (see above).
Information retrieved will be delivered to a Google Analytics account (another website), not to ours. However, we are specifically required to provide you with the following information reagarding Google Analytics:
This website uses Google Analytics, a web analytics service provided by Google, Inc. ("Google"). Google Analytics uses "cookies" or text files placed on your computer, they help a website analyse how users use the site
Information generated by the cookie about using out website (including your IP address) is transmitted to and stored by Google on servers in the United States.
Google will use this information for the purpose of evaluating your use of the website, compiling reports on website activity for website operators and providing other services relating to website activity and internet usage
In turn, Google may also transfer this information to third parties where required to do so by law, or where such third parties process the information on Google's behalf.
Importantly Google will not associate your IP address with any other data held by Google
You may refuse the use of cookies by selecting the appropriate settings on your browser. However, if you do this you may not be able to use the full functionality of this website
By using this website, you consent to the processing of data about you by Google in the manner and for the purposes set out above.
Using cookies for advertising
Cookies can make advertising more effective.
They help us reach our target audience and understand how well our campaigns are working. Cookies can also prevent you from seeing the same advert over and over again. This is important to our users as it improves browsing the web experiences. We do not currently use these cookies to market Kirintec.
Further information
For further reading about cookies usage, your rights, and how to control or delete cookies, we have collected the following resources:
• the Information Commissioner's Office cookies information for public users
• the BBC's WebWise information service pages about cookies
• information about the types of cookies that Google use
Modern Slavery and Human Trafficking Statement 2019
This statement is made pursuant to section 54(1) of the Modern Slavery Act 2015 and sets out the steps we have taken to ensure that our business as well as our supply chains are free from slavery and human trafficking.
Introduction
Kirintec is committed to establishing action plans to assist in the prevention of slavery and human trafficking from our own business, as well as seeking to ensure that our supply chains are also free from such practices.
Kirintec is committed to respecting human rights ensuring we identify and assess the risks, mitigating those risks and where necessary taking appropriate remedial action where instances may be found within our own business and within our supply chain.
Our organisational structure and operations
Kirintec Ltd was founded in 2008 by the CEO, Roy Peers-Smith, and designs and manufactures a range of Counter Improvised Explosive Device, and Electronic Warfare products. It has operations in the UK, USA, and Middle East.
Nature of our supply chains
Our supply chain involves the purchase of mechanical and electronical components and services, globally.
Policies relating to slavery and human trafficking
Our Anti-slavery policy reflects our commitment to implementing and enforcing effective procedures and controls to minimise the risks of human trafficking and other modern slavery practices infiltrating our business operations or supply chains, and to acting ethically and with integrity in all our business activities and relationships.
Kirintec ensure that our supply chain is aware of our anti-slavery policy and that an ethical code of conduct is in place. This has been distributed and agreed with our key suppliers. Within the agreement sub suppliers are expected to conform to the same level as first tier suppliers.
Due diligence processes in relation to Slavery and Human Trafficking within Kirintec's Supply Chain:
In order to monitor and mitigate the risks of slavery and human trafficking occurring within our supply chains we undertake the following due diligence processes in relation to all suppliers:
Kirintec ensure that our suppliers are aware of our anti-slavery policy.
Ethical code of conduct has been distributed and agreed with our key suppliers.
Within the agreement sub suppliers are expected to conform to the same level as our
first-tier suppliers.
Monitoring of our due diligence processes:
Kirintec Ltd intend to carry out ethical audits on suppliers who constitute 80% of our overall spend. In addition to this 100% of suppliers from highlighted low-cost countries will be ethically audited.
Future action
As a result of Kirintec's assessment, we aim to take the following further steps over the course of the next financial year:
Identify further information within our supply chain where there may be migrant
labour, and filling any information gaps regarding working practices
Conduct social and ethical audits of the supply chain
Ensure social targets are evaluated alongside commercial deliverables
Establish and develop a process for responding to complaints or
reported violations
Develop a process and criteria for severing relationships with non-compliant
suppliers
Communicate all new processes internally to all staff and to suppliers and other key
third parties
Approval and Review
This statement has been approved by Nicholas Watts, Managing Director. The company reserves the right to amend this policy at any time, and where necessary will reflect changes in relevant legislation.